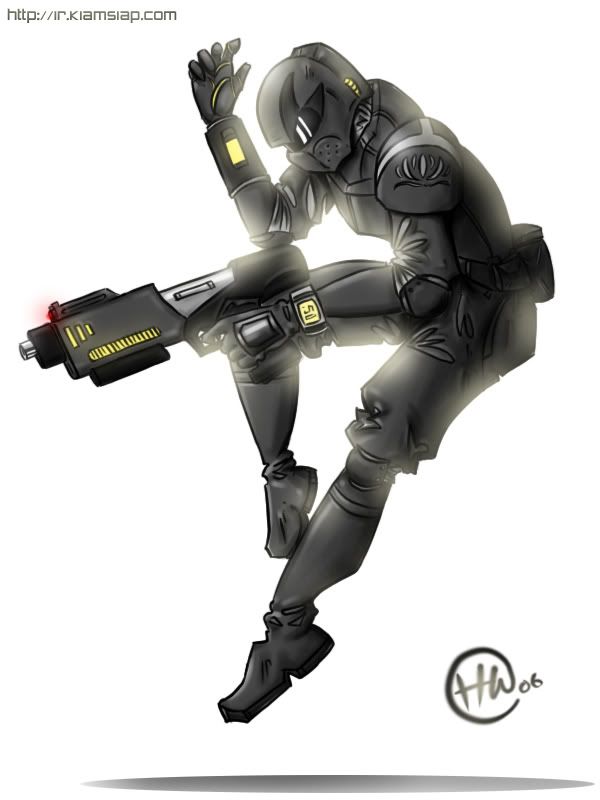 ah.. long time no updatey. (: i love the cool lighting effects around the soldier. started out as a sketch and to practice inking. i got the urge to practice after i saw how Gabe from penny arcade does it. awesome stuff. i curi-ed the lighting effect and the shadow style from gabe as well.
click here for the linky to his blog which shows his awesome stuff.
imitation is the highest form of flattery.
done in photoshop. roughly 4 hours of work. sketch ink and colour.
not bad eh? if i should say so myself. (:
pardon the image size. i forgot that this thing only has a max width of 500 px. :b
p.s. dont worry LC. i'll get ure comic up sooner or later. :b